REVOLUTIONARY PRIMARY CARE
Direct Care of Texas brings you unparalleled access for your health. Your Doctor. Your Way.
We've Done Away with the Waiting Room
Miss the tattered magazines? We'll bring you one.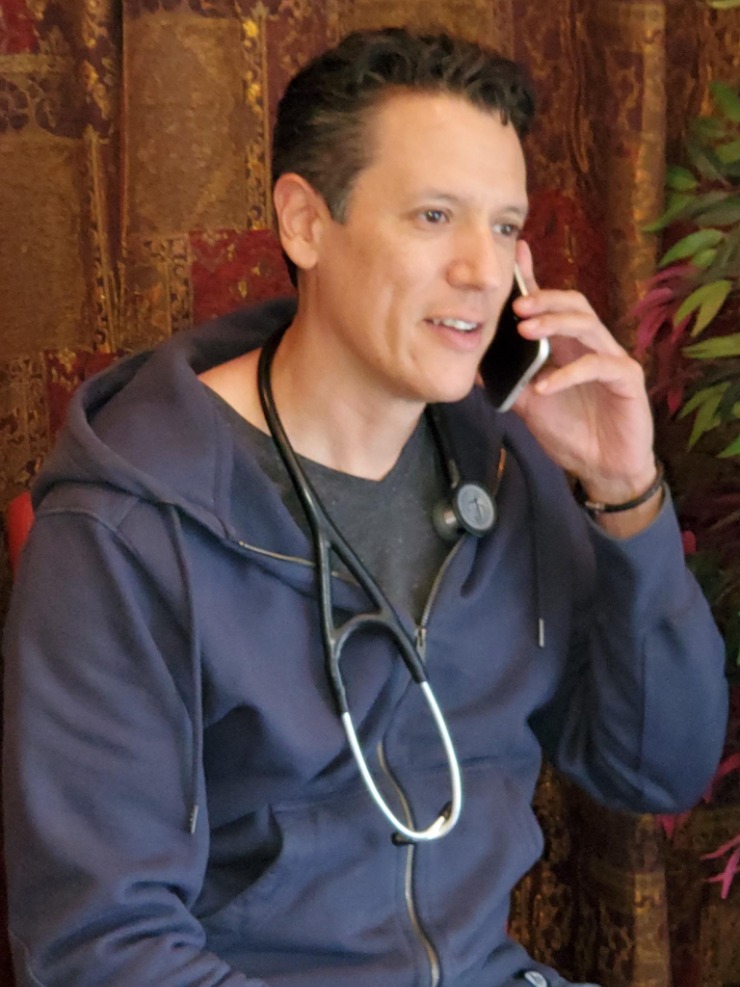 TELEMEDICINE
It's true! Your doctor is a phone call away. Minor illness. Lab review. Refills. We've got you covered.
VIDEO CONSULTS
It's the next best thing. Click in from your laptop to consult with your doc. Need an exam? We'll get you scheduled.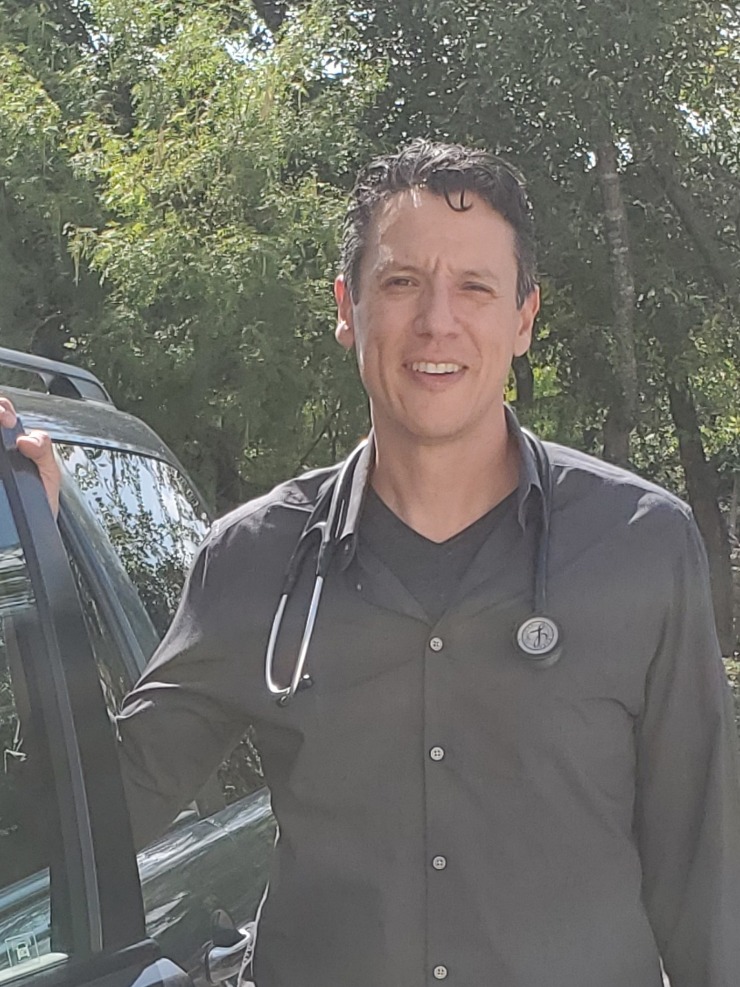 HOUSE CALLS
We've brought'em back! Save yourself gas and time. We'll see you at your home or office. Privacy. Convenience.
1: Make Sure We're Right For You
Answer our 10 Question Compatibility Check

2: Choose Your Dose -- Peace of Mind and Flexibility
Worry-Free Subscription - Starting at just $79 per month*

OR

A La Carte Care - Starting at just $99 per consultation
(*Ask about our corporate rate to have your employer cover your subscription)




3: Enjoy Revolutionary Access




Call us to schedule your phone, video or house call:

210-521-6328


Subscribers may call the Direct Access Line any day of the week.


Time for your video consult? Check your email for the link.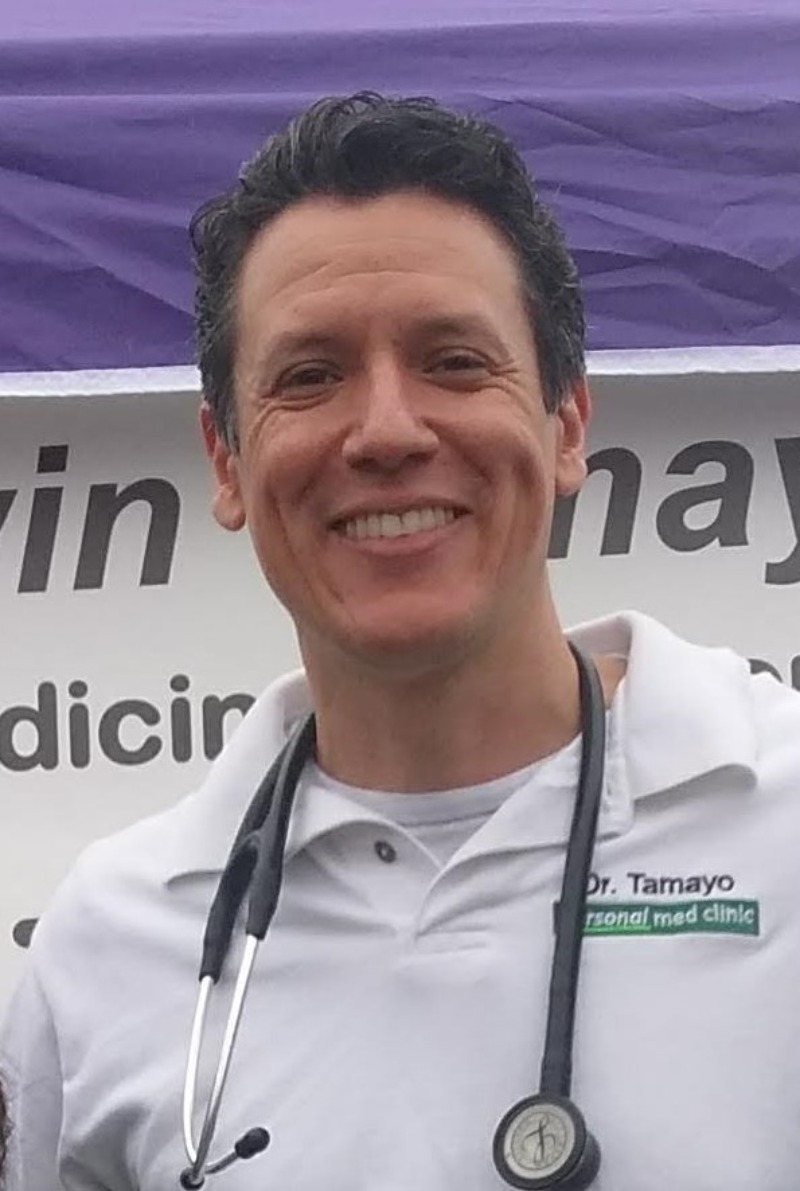 Internal Medicine
Board Certified
Dr. Tamayo received a childhood bilingual education through American schools in South America and is fluent in English and Spanish. He obtained his MD from the University of Texas Health Science Center in San Antonio in 1998. He specialized as a doctor for adults and was honored to serve as Chief Resident of the training program. He provided patient care as a teaching doctor for many years at Audie L. Murphy VA Hospital, the University Hospital, and the University of Texas Health Science Center. He has volunteered on international medical missions, in hurricane shelters and other community service projects. Dr. Tamayo led a team of primary care providers to deliver office-based medical care for years in Northwest San Antonio. He founded Direct Care of Texas to free his patients from the overwhelming expenses of a medical office and from the barriers of insurance coverage. He now enjoys providing flexible and convenient care through telemedicine, video consults, and house calls.
Gladys puts the heart and smile in our service. She came to Direct Care of Texas with extensive experience as a Nationally Certified Medical Assistant. She served with Dr. Tamayo for years in his previous office where she was consistently rated as the best part of his practice. Gladys accompanies Dr. Tamayo on house calls where she assists with checking vitals, administering medications, and collecting labs for your convenience. She enjoys scheduling your appointments, coordinating your care, and helping you manage your medications. Call us to learn how Gladys brings the "care" to Direct Care.
---
---
For appointments, refills, or questions:
210.521.6328
Monday-Friday: 9am - 4pm
Calls returned same or next workday*
Subscribers may call the DirectAccess Line:
7 Days-A-Week: 9am - 9pm

Answered directly or within the hour*
Our Mailing Address is:
17503 La Cantera Parkway Ste 104-439
San Antonio, Texas 78257
Our Fax Number is:
210.521.6329
---
---
Telemedicine throughout Texas.
House calls in NW San Antonio and I-10 Corridor.
---
---
Should I keep my medical insurance?
Yes! Direct Primary Care allows you to subscribe to unparalleled access without the constraints of medical insurance or other payers. We offer significant savings in wait times, out of pocket costs for visits and labs, and no surprise bills in the mail. We gladly order any medications, studies or treatments you need whether they are pre-approved by your insurance or not. We are not restricted from helping you find lower cost options if you are paying out of pocket for medications or studies. We do not bill Medicare, Medicaid or a private insurance for our visits. We encourage you to maintain an insurance plan for its original purpose, to cover unexpected costly medical expenses, specialists and hospitalizations.
---
What if I would like additional services beyond my subscription?
No problem! As a Worry-Free Subscriber you receive a full benefit package that covers virtually all your primary care needs. Any additional services you desire can be billed under A-La-Carte pricing.
---
Where can I be seen for in-person visits?

We do in-person visits to your home, to your friend or family's home, or to your workplace. To protect your privacy and your time, we ask the space be free of distracting animals, children, phone or video calls, or people who are not authorized to your private information.
---
What conditions can be treated by telemedicine?
A surprising number of acute and chronic conditions can be treated by a phone or video consultation. Issues that require an in-person visit can often be triaged and temporized by a telemedicine visit while you wait to be seen. However, emergency conditions that are life or limb threatening need to be treated in the emergency department. By the way, our video calls require the use of a computer; they are not supported on mobile devices.